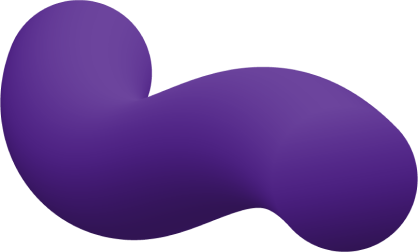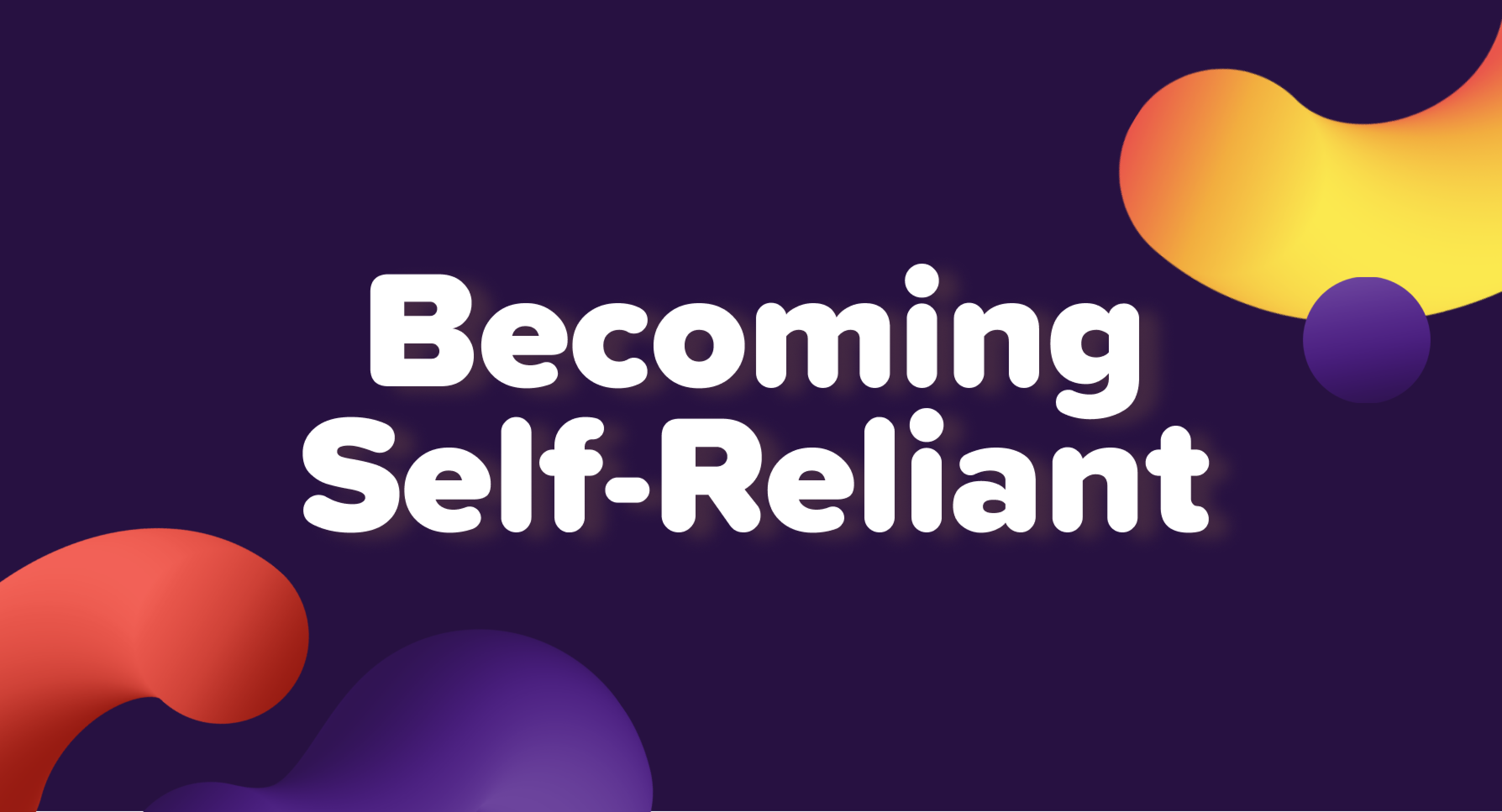 Developing Self-Reliance and the Importance of Delegation
2022-11-15 / By Edi Titov
Hundreds of articles on not overloading yourself and avoiding burning out circling the internet. Learn how to say no or achieve a perfect work-life balance by closing the laptop the minute 6 PM hits. And although those tips are useful for people who are just getting started in their careers, there is a thing that is more important to learning than any other skill.
We are not being taught self-reliance at school or university, and some might even call it a bad skill to have. However, being able to rely on yourself when making decisions is a power that not everyone can achieve.
According to Springer's study, self-reliance allows people to be more creative and search for innovative solutions. Even if some of the respondents find relying on themselves challenging, they note that people striving for a better personal and professional path should trust their gut more.
'I have been involved in different projects since I was 18 — from IT solutions to business development, and not always had guidance on what to do next or how to approach particular things. Although I found self-reliance daunting at the beginning of my career, it helped me to achieve great things. People should not think about the consequences if something fails. They should think about the solution to the possible problem if things go wrong, and that's what self-reliance is all about — trusting yourself and looking at things a few steps further.' — Edi Titov, Co-Founder of Joiner.
Delegating: Setting Team and Individual Goals
The fast-paced world makes it hard to stay up-to-date with all the latest topics. People are forced to choose only to learn about things on top of their priorities. And that's the origin of how teams in small, medium, or even enterprise companies are working — focusing on what's important by setting clear goals.
However, leaders often tend to delegate tasks and set goals for the team without knowing the impact some action will make, and when things fail, there is only one person they can blame, and it's themselves. It is important to answer why the goal was not achieved — maybe it was bad timing, the deadline was too short, or the processes involved in the overall goal were not as smooth as expected. 
Advice about delegation is primarily aimed at those who are so embroiled in the operating system that they do not have time to think strategically and who have already achieved success and want to unclench the rolls slightly.
Here are a few tips on delegating smartly and saving time on goal setting instead of achievement.
Delegate execution, not goal setting

. Set tasks yourself as a leader and set clear anticipations on what is expected from the particular project or team member.

Follow the deadlines,

as you can't set a task and then not know the results it has brought to the project. The time setting for each task helps to work efficiently.

Evaluate the result

— measure the outcome of the delegated task to identify the parts that call for improvements.

Share your opinion and feedback

. The team must promote transparency and be bold in sharing constructive feedback. Whether a leader or an entry-level employee, being able to state your opinion helps to grow the company.

Do not delegate the risk

. As you are the entrepreneur, you are the one who takes risks and responsibilities for the future of your company. Avoid delegating the risk that comes with the task. Instead, search for joint solutions to benefit the company and bring the whole team knowledge about particular projects.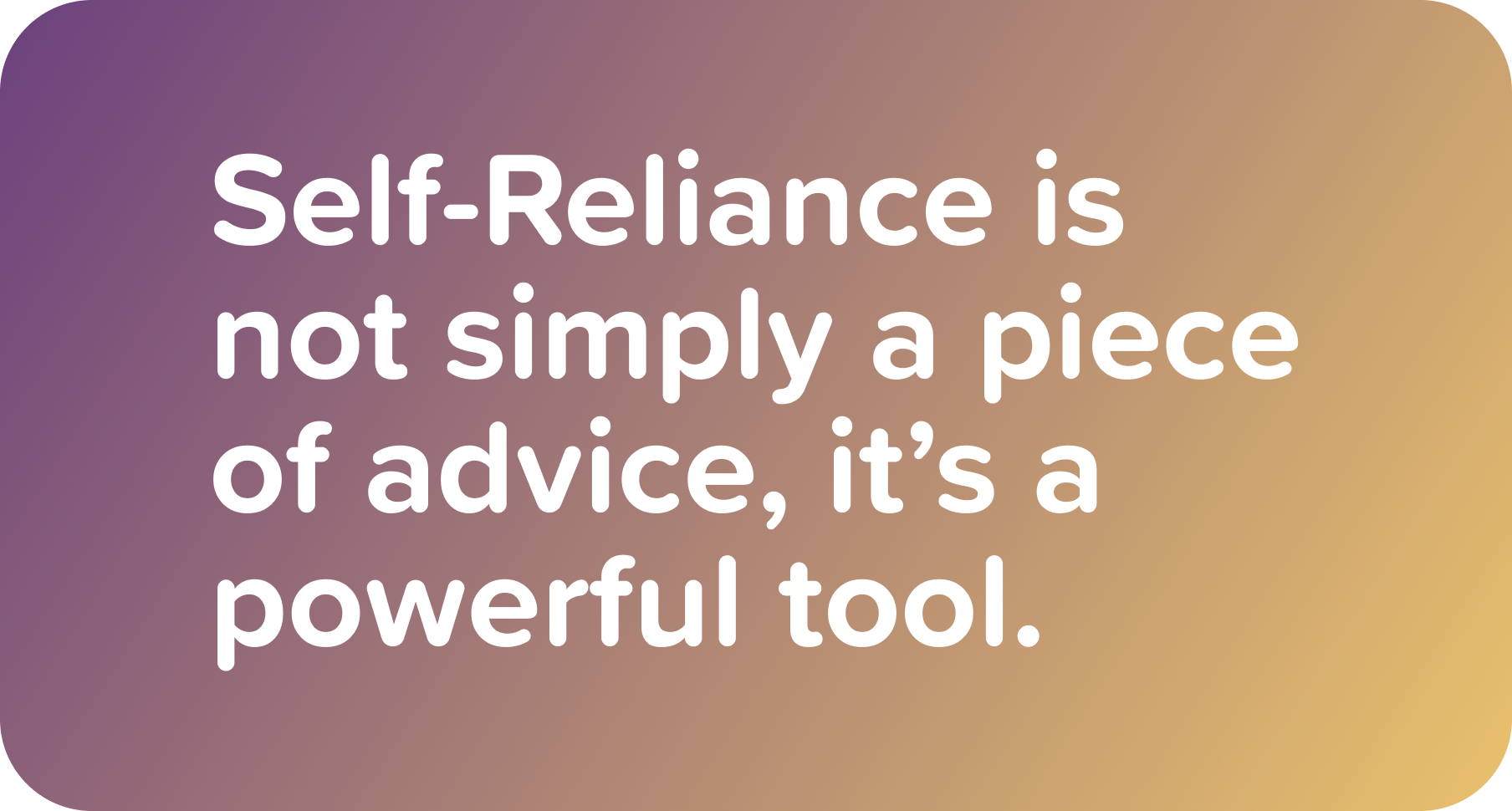 Learning Self-Reliance Through Confidence
Whether in your personal or professional life, choosing to challenge yourself and taking the road not taken before allows you to grow. When you step out of your comfort zone, you learn more than you can expect.
The same goes for startups or companies with small teams. Delegating tasks and having independent or, in other words, self-reliant people will help to achieve cost-effective growth, avoiding spending time on tasks that are not relevant at the time being or won't have an impact when done.
Sometimes the learning might not be pleasant, but it's part of the growth and the self-reliance development process. Try changing your mindset of 'Can do' to 'Will do' and see the potential in yourself and your team clearly. And when you are confident with your growth, you will be able to rely on yourself and enjoy the journey.
Building a business is the craft of picking this or that, and the secret is that both choices carry their own challenges and learnings.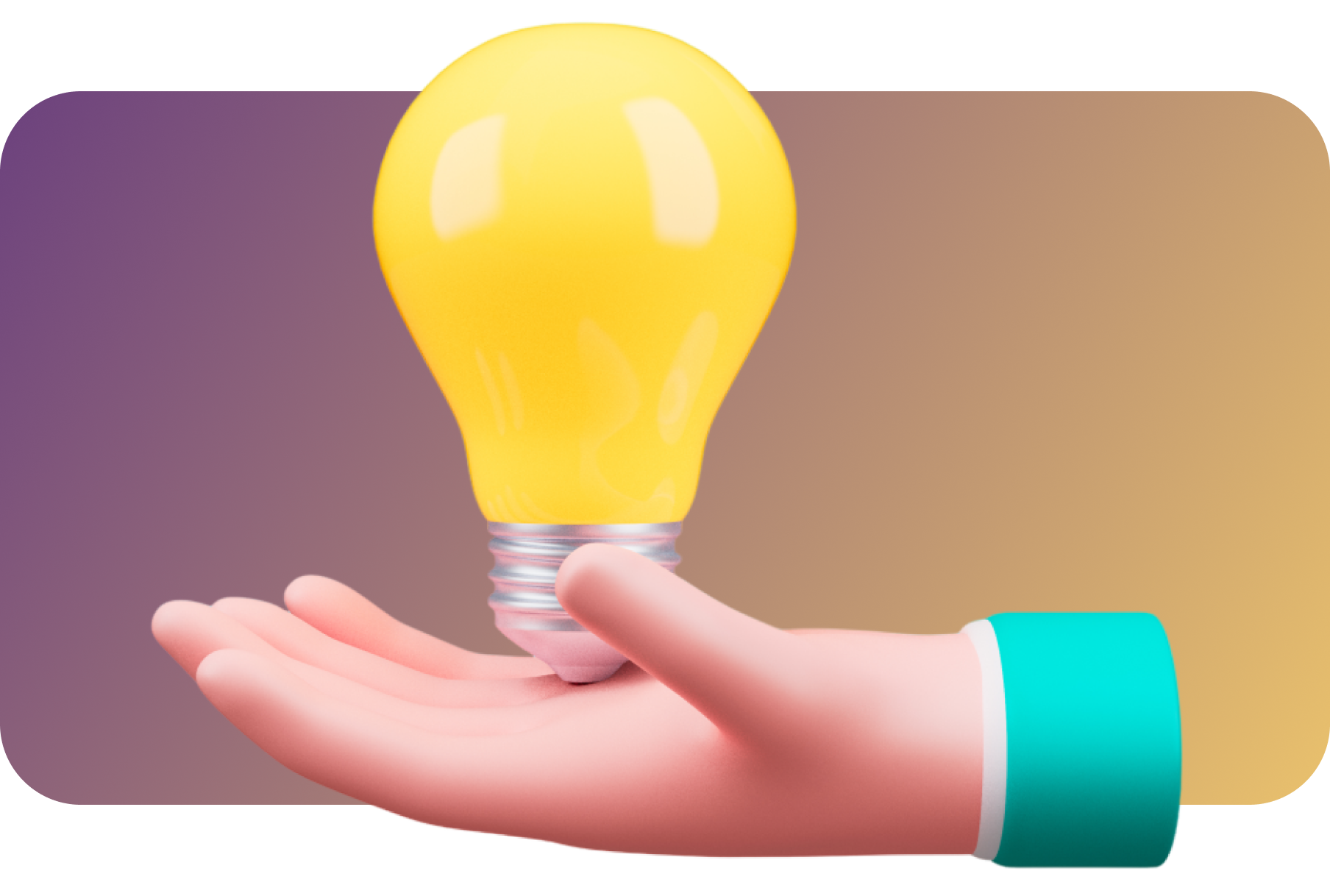 Bottom Line
It's important to remember to take the advice but understand that your business story is unique. Whether it's a retail store or a startup, there is no secret formula on how to reach a multi-billion valuation. Only those not afraid of experimenting and relying on themselves will bring innovative solutions to the problems consumers are facing and succeed.
Share your self-reliance journey with us by tagging us on Twitter at @joinergram, and don't forget to follow us to stay updated when new content is released!
© Articles are available for media/public use though, if you use an entire or part article, please include a link to our site.